Please check calendar for library availability and email M

rs. Carter

with lesson plan or ideas for a lesson. She is happy to collaborate on any project! Thank you!
Other useful information for teachers:
Common Core and Massachusetts State Standards
American Association of School Librarians Standards for the 21st Century Learner
Library curriculum-Springfield Public Schools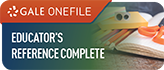 Free Resources for Teachers 9-12:
Creative Commons
Digital Public Library-
Primary source sets for literature, science and technology, arts and history
Discovery Education

Log in with your user name and password!
Kathy Schrock's Guide to Everything
MA DOE, Office of Digital Learning
Physics Database: List of free physics ebooks
Science Journals: List of free e-publications of medical journals
CK-12 Foundation: Free e-textbooks for all subjects
Free Music Archive: What it says. :)
BrainPop